Welcome to Aditya Diagnostics and Hospital
Aditya Diagnostics & Hospitals" is a unit of Dr. N. Sahewalla and Co. Pvt. Ltd, Dibrugarh-786005, Assam (India) housing 140 (ons hundred forty) bedded multi-facility hospital for diagnosis and treatment under one roof. Build up area is about 2 lakh sq ft.
The goal of providing the latest facilities for diagnosis and management of our patients, has taken the shape of this beautiful complex. Right from the general outlay of the building to providing the best facilities for the doctors, staff and patients, the best effort has been put to have a center of international class and quality.
Aditya Diagnostics & Hospitals is an ISO 2000-9008 certified Health Care Organisation.
"Just make every single patient feel special, with a nurses gentle concern, her entering spirit, to see the patient through seemingly long days and nights to recovery."
— Aditya Hospital
About us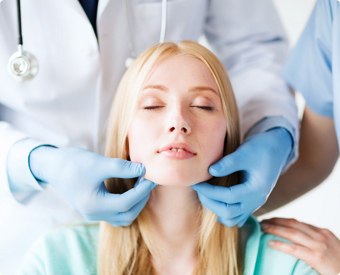 Aditya Hospital was started with the idea of providing the latest technology in Medical Science in this part of our Country for which most patients don't have to spend a lot of money and don't have to face difficulties in an unknown city.
As Aditya Hospital is growing up, we consciously keep something unchanged – loving and caring is being one of them.Our team of highly qualified and experienced Doctors, combined with best possible nursing care and state-of-Art infrastructure is capable of providing the best possible care for your health.
Since Aditya Diagnostics & Hospitals was established in 4th December 1998 in Dibrugarh has marked important milestones in healthcare and Pioneered Growth in several areas like – social, educational, cultural, sports and few more branches in Tinsukia, Sibsagar etc.
Fully Automatic Computerized Ananlyzer.

Fully Automatic Blood Cell Counter.

Fully Automatic Coagulomater for a Complete Coagulation Profile.

Parlens Malaria and Hemato-Parasite Detection System Using Immuno fluorescence.

Chemi-Luminescence-Immuno-Assay.

Fully Automatic Electrolyte Analyzer.

Enzyme Linked Immunofluorscent Assay.

HPLC for Haemoglobin typing.

Sebia for abnormal protein and haemoglobin detection

Blood Gas Analyser

Automated Computerised Bacteriology Unit

Latest machine from Roche for hormone analysis and vitamin estimation
Meet Our Doctors
"Outpatient

Dr. Rodney Stratton



    36 years experience

Duis autem vel eum iriure dolor in hendrerit in vulputate velit esse molestie consequat…

"Gynaecological"

Dr. Rodney Stratton



    36 years experience

Duis autem vel eum iriure dolor in hendrerit in vulputate velit esse molestie consequat…

"Pediatric"

Dr. Rodney Stratton



    36 years experience

Duis autem vel eum iriure dolor in hendrerit in vulputate velit esse molestie consequat…
View All →
Departments